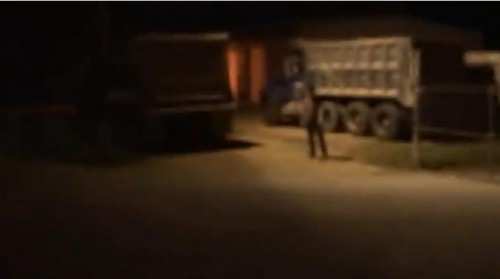 Well Marble Hornets fans, it's been a couple weeks since the last installment, but fear not as the new entry is here.
This could go on forever, for-ev-er, for-ev-er, for-ev-er…..
OK, anyone who can tell me where that last 3 word phrase came from will win an all expenses paid trip to the Bahamas. Oh and by Bahamas, I mean your couch watching Rick Steves in the Bahamas on PBS.
Now, on with the specular fastidious!
Entry #63
Note: There will definitely be a shortage of bacon next year.
Associated Content:
GT: Video Series: Marble Hornets – Day 1
GT: Video Series: Marble Hornets – Day 2
GT: Video Series: Marble Hornets – Day 3
GT: Video Series: Marble Hornets – Day 4
GT: Video Series: Marble Hornets – Day 5
GT: Video Series: Marble Hornets – Day 6
GT: Video Series: Marble Hornets – Day 7
GT: Video Series: Marble Hornets – Day 8
GT: Video Series: Marble Hornets – Day 9
GT: Video Series: Marble Hornets – Day 10
GT: Video Series: Marble Hornets – Day 11
GT: Video Series: Marble Hornets – Day 12
GT: Video Series: Marble Hornets – Day 13
GT: Video Series: Marble Hornets – Day 14
GT: Video Series: Marble Hornets – Day 15
GT: Day 16 – No Videos
GT: Video Series: Marble Hornets – Day 17
2 comments