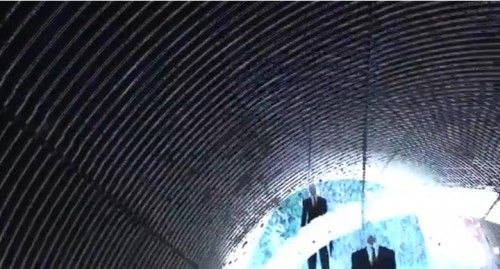 Ma gurl Lindsay was right on the ball this time and gave me a heads up on this new entry of the Marble Hornets saga. Although, for some reason she thinks my name is Bob.
Now, if you're sitting there saying something to the effect of: "I hate these!" Or, "Why are these Marble Hornets videos still running?" Or, "Is there really going to be a bacon shortage?" Remember, you asked for it. So, I'm actually just following readers orders on this. To tell you the truth, I don't really care what you think. You'll watch it and like it! How'd you like me to hit you on top of the head and break your ankles? Yeaa, I didn't think so!
Aren't I a bad-ass? I'm actually very brave and tough….Uhhh, by the way, that name I use is not my real name and I don't really live in Chicagoland. Sooo, if you want to go a round or two, you know where to find me. Actually, it's Lindsay who's telling me to say these things, so I can't be held responsible.
OK, enough filler, time to watch the video.
Entry #64

Don't forget to tip your waitress.
Associated Content:
GT: Video Series: Marble Hornets – Day 1
GT: Video Series: Marble Hornets – Day 2
GT: Video Series: Marble Hornets – Day 3
GT: Video Series: Marble Hornets – Day 4
GT: Video Series: Marble Hornets – Day 5
GT: Video Series: Marble Hornets – Day 6
GT: Video Series: Marble Hornets – Day 7
GT: Video Series: Marble Hornets – Day 8
GT: Video Series: Marble Hornets – Day 9
GT: Video Series: Marble Hornets – Day 10
GT: Video Series: Marble Hornets – Day 11
GT: Video Series: Marble Hornets – Day 12
GT: Video Series: Marble Hornets – Day 13
GT: Video Series: Marble Hornets – Day 14
GT: Video Series: Marble Hornets – Day 15
GT: Day 16 – No Videos
GT: Video Series: Marble Hornets – Day 17
GT: Video Series: Marble Hornets – Day 18
2 comments